Stress-free investing starts here.
Founded in 2011, Accrue is one of Australia's most successful real estate companies who specialise in sourcing investment property for our clients. We have helped thousands of Australians nationwide with their property investment decisions.
Our property research team taps into our national network daily, identifying high return locations as prime investment opportunities, giving you a competitive edge. We have exclusive access to off-market properties, so you get first pick as well as better buying terms. Our extensive network of industry experts are dedicated to achieving the best possible results for you.
Buying an investment property can be daunting and time-consuming; Accrue manages the entire end-to-end process taking care of all the hard work for you. We are your property mentors – holding your hand from start to finish. We aim to educate you on optimal strategies for your unique circumstances, ensuring a property journey that is both stress-free and profitable.
By working together, we form long-term relationships based on trust and mutual success. Your investment journey doesn't stop at a transaction.
Book in your strategy session with one of our property experts today and take that first step towards stress-free investing. We keep it simple and straightforward—no sales jargon.
Keep up to date with the market.
Introducing our Accrue Monthly Report, designed to provide valuable insights and guidance on the ever-evolving Australian Property Market.
We are currently experiencing growing confidence, price rises and under supply.
According to the Cordell Construction Cost Index (CCCI), growth in construction costs have now normalised.
Current metrics reveal now is the prime time to invest for maximum returns.
Growth in national rents reached 35 consecutive months in July, the longest stretch since 2013.
The market remains robust and offers potential opportunities for profitable investment.
Gain valuable insights into market conditions by analysing the current stage of the property market cycle.
The market has shifted, presenting a prime opportunity for investment.
Accrue Magazines
Welcome to the Accrue Magazine. Explore a range of insightful topics from location hotspots across the nation and the latest industry news, to firsthand accounts of our clients' unique journey with Accrue and much more!
Becoming an expert investor.
With our Property Guides, you can gain the insights and information you need to make informed decisions and maximise your potential returns. The education hub is your guide to becoming an expert investor.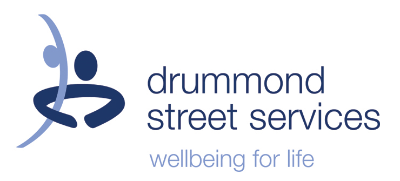 Our Charity Partner
The Accrue Difference.
Creating positive change, together.
The team at Accrue Real Estate proudly support Drummond Street Services – one of the longest serving welfare organisations in Victoria and one of the first welfare services in Australia. Drummond Street's mission is to promote wellbeing for life and Accrue seeks to empower this mission.
Serving Victorian families and individuals since 1887, Drummond Street Services supports families and individuals, promotes connected and inclusive communities and drives innovation and research into family support interventions.
You can visit Drummond Street to make a contribution or volunteer to support the initiative.
GET IN TOUCH
Together, let's unlock the potential of the property market and seize exciting opportunities for success.