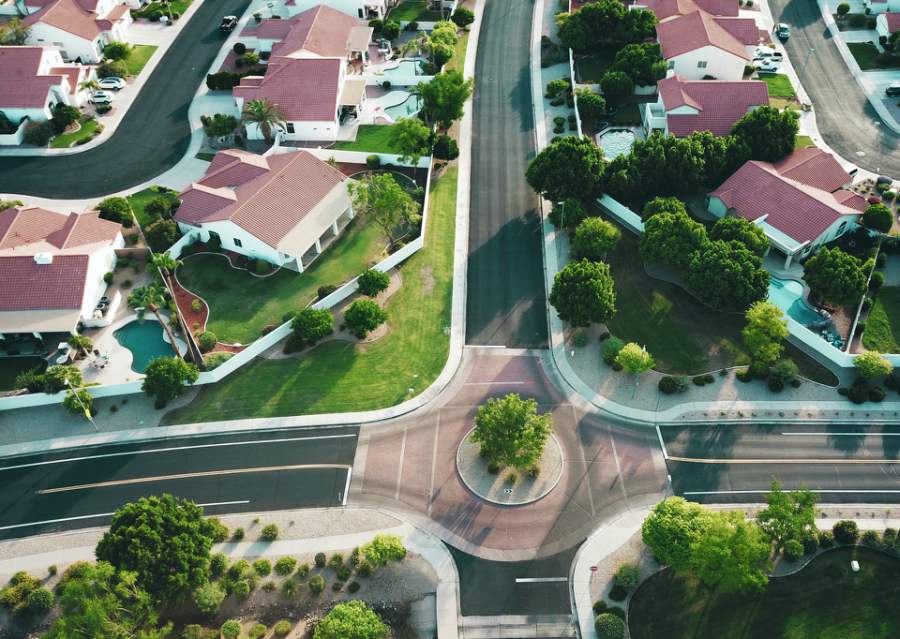 3 long-held housing myths busted
When it comes to buying and selling property, everyone has an opinion. Whether it's an uncle saying to go hard at auction, or a work mate with the next 'boom suburb'– there's plenty of free property advice out there. The trouble is, most of this 'advice' is based on long-held housing myths and doesn't come from investment property experts.
Having been in the business of buying and selling homes for over 20 years, Accrue Real Estate has heard the lot. In this article, we bust three common housing myths and highlight the importance of getting the best property investment advice.
Myth 1: The housing bubble is going to burst
The housing bubble (property market) has been 'going to burst' in most major Australian cities for over 25 years now. Yet in Australia, even after tech stock crash of the early 2000s, the global financial crisis (GFC) in 2008 and early days COVID-19, it still hasn't happened.
In truth, the opposite has occurred. While there have been small fluctuations in the market, according to leading lender Aussie, since 1993 the median house and unit prices have risen 412 per cent and 316 per cent respectively. So why does this myth keep doing the rounds? Everyone loves a bargain – and with this mythical bubble just around the corner, many hold off buying. However, with the right property advice you can find a bargain and get into the market now.
Myth 2: Investment properties don't deliver good returns
Short-termism has never been more prevalent. Which is what has given rise to this myth – with some people turning their nose up at a longer-term investment such as property. However, the truth is that investing in property – particularly in times of economic uncertainty – can be as safe as… houses.
When you invest in the right property and market, you can see good returns through rental yields and capital growth. In fact, according to the ASX Long-term investing report, the average gross return from residential investment property between 1995-2015 was 10.5 per cent per year. With property regularly outperforming the rate of inflation.
Where are some of the hottest investment markets in Australia for median rental yields at the moment? Davoren Park in South Australia – with a yield of 8 per cent – and Crestmead in Brisbane, with a yield of 5.7 per cent.
Remember, property isn't a short-term investment, as you can run the potential risk of negative returns due to capital loss.
Myth 3: You have to be rich to invest in property
Contrary to the image most people have of a typical property investor i.e. someone rich and flashy in a pin-striped suit, the average real estate investor (excluding the top 100) has a net annual income of $79,404. With the vast majority being small-scale 'mum and dad' investors.
It's not hard to see why this myth is so pervasive. Buying a house will probably be the largest purchase you ever make, and in recent years most major cities have seen record-high property prices. However, property can be an accessible investment option for many people for two key reasons:
Record low interest rates for years to come. Dr Phillip Lowe, the Reserve Bank of Australia (RBA) governor, recently stated that "I think it's likely we're going to see interest rates at their current level for years." With the official interest rate at an all-time low of 0.25 per cent, there's never been a cheaper time to borrow money.
It's a long-term game. While DIY home renovation TV shows make property 'flipping' look appealing, the truth is investing in property is a long-term game. This can be a good thing, particularly if you're starting out with a deposit of less than 20 per cent (which is another semi-myth). This is because the longer you're invested the more equity you can build up, and the higher likelihood the property will see a larger capital gain.
Separate fact from fiction with advice from property investment experts
At Accrue, we've heard of every housing myth you can think of. But we don't deal in myths. Instead, we use data-driven market insights and years of buying and selling experience to provide you with the best advice possible. In a time where record-low interest rates and strategic buying opportunities are up for grabs, now could be the ideal time to secure your dream investment property. Contact the Accrue property experts today to find out how we can help you.
Disclaimer: This is general advice and has been prepared without taking into account your particular situation or needs. You should consider whether it is appropriate for you before acting on it.