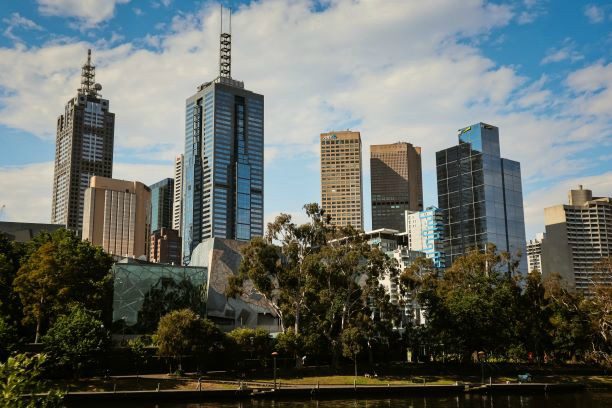 Housing market predictions 2020: Where is the Australian market heading?
As we hit mid-2020, it's safe to say it's been an unpredictable year. In light of the recent the ups and downs, experts and punters alike are making sweeping predictions around the housing market – with varying degrees of success.  
This article takes a closer look at the property movements in the first half of 2020, and reviews what the rest of 2020 might have in store for property. 
Property overview at mid-year 202

0
2020 started out as a year coloured by optimism. The national market was preparing to break all records, and the fastest recovery was predicted for the Australian property market. In fact, February 2020 was a momentous time for property across the board. For one thing, house prices in capital cities around the nation soared, some to record highs. The two largest capital cities saw the largest jump, with both Sydney and Melbourne moving back into double-digit annual growth rates. The up–and–up looked unstoppable, with values of 10.9 per cent (Sydney) and 10.7 per cent (Melbourne) over the 12 months ending February.
Strong end to the first quarter
The end of the first quarter finished relatively strong around the country. According to Domain's March 2020 report, Sydney produced the strongest annual outcome since mid-2017, with houses leaping 13.1 per cent and units 8.5 per cent. Similarly, Melbourne's annual growth increased into the double digits – something that hadn't happened for over a decade.
Brisbane continued to provide homeowners with capital growth, nudging up 0.6 per cent over the first quarter. Meanwhile, Adelaide was one of only three capital cities to record stable or rising prices for houses and units, along with Sydney and Hobart. By the end of March, every capital city and rest of state housing market recorded a rise in housing values, apart from Hobart. Settled sales had been trending higher and most cities had staged a recovery from the previous housing market downturn in 2019.
Second quarter shake-up
Come April, the first signs of a change in upward trajectory were visible. Australia's housing market entered a period of disruption, one which we are still recovering from.  
According to CoreLogic, April and May were tumultuous months for property nationwide. While Australian housing values didn't record a material decline in April, there was a sharp drop in market activity and a severe plunge in overall consumer confidence. In another blow, the national monthly pace of growth more than halved, dropping from 0.7 per cent in March to 0.3 per cent in April. May continued this trend, with CoreLogic's Home Value Index results showing their first month-on-month declining values since the 2019 June dip. While the overall national value results are down, there were some positives amongst the COVID-19 chaos. There has been a drop, but as of the middle of June it's been rather minimal. Similarly, there was a recorded uptick in sales activity, with CoreLogic reporting that sales activity bounced back by an estimated 18.5 per cent in May.   
Coinciding with the uptick in sales in May and June was a consistent rise in consumer sentiment. This was aided by eases in social distancing and a return to more normal market practices.
Property predictions for rest of 2020
With the drama of the last six months still at the forefront of our minds, what could the rest of 2020 hold for property? We've gathered some predictions that seem more probable in light of the existing 2020 data. 
Housing prices will fluctuate, but not at the same rate
Various models are predicting a price fall could happen in areas around the country. However, it's unlikely that a national drop will happen at exactly the same rate in each city and region.
Up and coming suburbs will fare better
First home buyers will be back with a vengeance.  
Thanks to various government schemes, low interest rates and momentum to get into the market, up–and–coming suburbs will experience a resurgence of interest.
Property will continue to be a valuable long-term asset 
As we ease out of the second quarter, we need to acknowledge that the market is still recuperating from a significant blow. While cautious optimism is advised, it's also important to remember that the market is built on an incredibly strong foundation.  
This means that although fluctuations will happen, ultimately the market has remained fairly resilient to any material correction. 
Plan your 2020 property move
The team at Accrue is determined to get you the best result, no matter the market. We always rely on data and up-to-date insights to help you to reach your property goals. Contact the property experts today and plan your winning property move to close out 2020 strong.  
Disclaimer: This is general advice and has been prepared without taking into account your particular situation or needs. You should consider whether it is appropriate for you before acting on it.