Published
October 1, 2021
Publisher
Accrue Real Estate
Author
Michelle Viney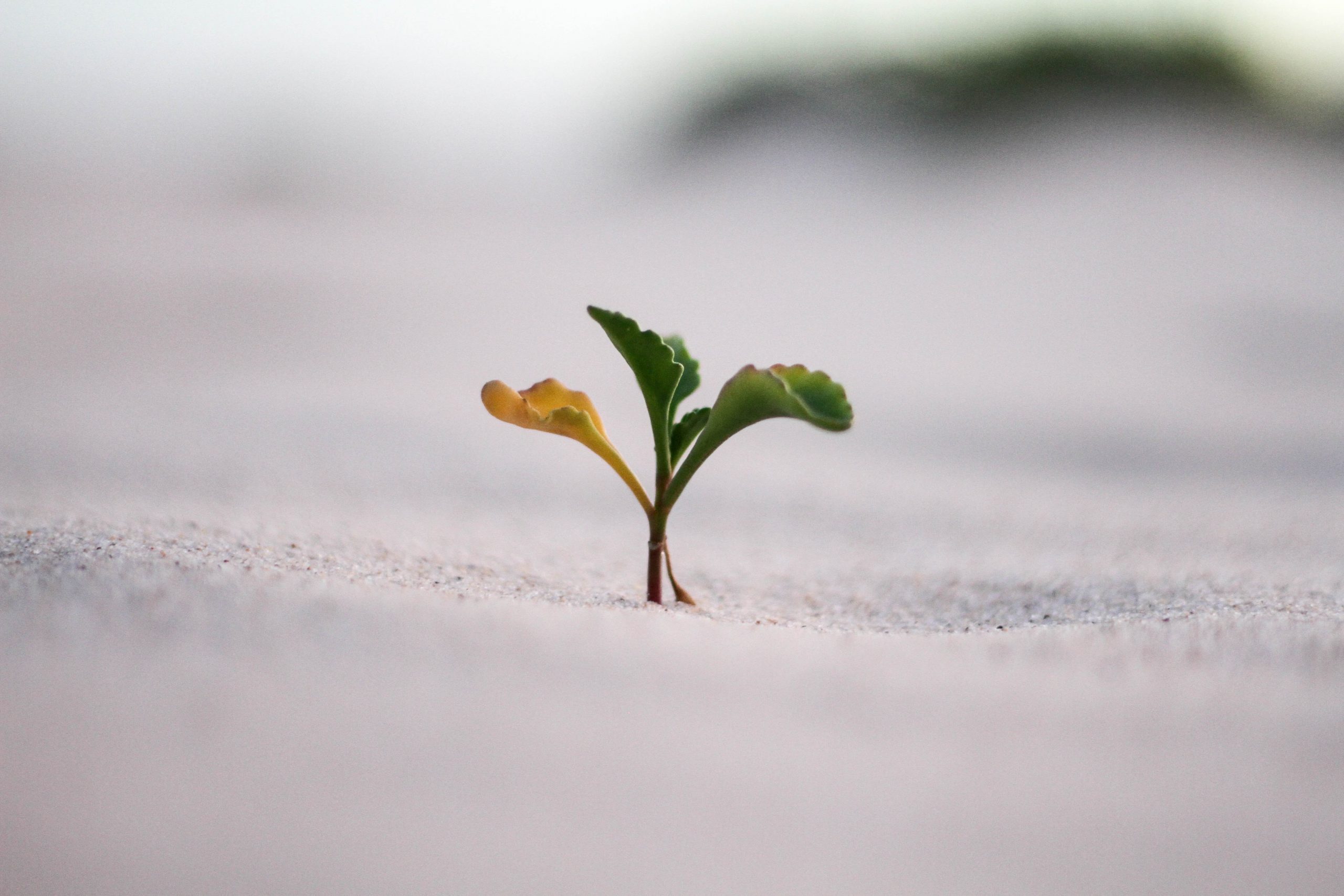 Rental 
Yield
s and Capital Growth
 | 
Queensland
 & Victoria
When looking for an investment property, two key things to keep in mind are rental yield and capital growth. What does this mean in the Australian property market, and how can you be sure you make the smart investment?  
For starters, the rental yield is how much of the overall value is generated through rental income, while capital growth is the overall increase in the home's value over time. Accrue Real Estate has an Australian Property Clock to help you understand when and where to buy based on trends in rental yields and capital growth. Let's explore everything you need to know about getting the highest rental yields and capital growth with real estate in Queensland and Victoria. 
Yield, growth, or both
At Accrue, we present properties that fulfill a client brief, including high yield, high growth, or a combination of the two. Some properties work better for different clients, and we want to show you the most promising options based on your unique situation. Taking into account your borrowing capacity, we can determine whether a capital growth or yield asset is ideal. 
We typically recommend that property with both yield and growth is feasible, so long as you have the research, knowledge, and guidance from the right team to help you make an informed decision.    
The Australian property clock
Our research and acquisition team takes real data and analytics to track the nation's property market, including emerging hotspots and trends to keep our members ahead of the game. It's always smart to make an investment based on research, and we have eye-opening insights into the property market that could influence your overall decision and investment plan. When it comes to the science of investing, analytics reveal market trends and growth suburbs where you want to be.  
 Just looking at our current Australian Property Clock, you can see areas that are starting to decline, approaching the market bottom, starting to recover, and most excitingly, approaching the peak.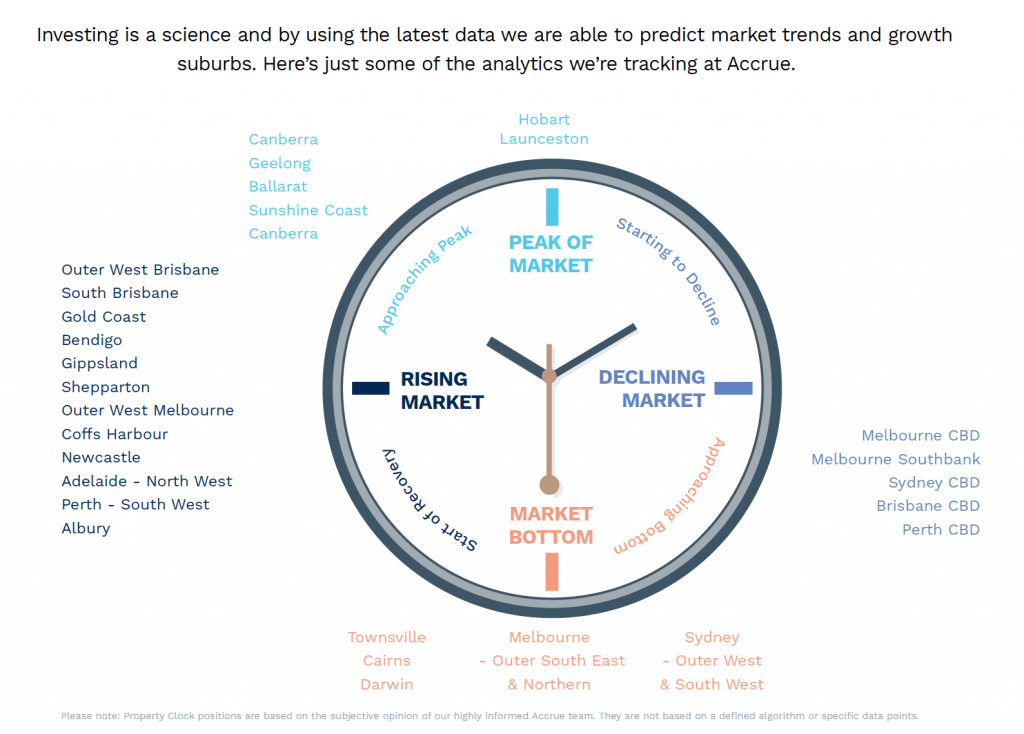 The right investment with Accrue Real Estate
 The higher the rental yield and capital growth, the more you can make from your investment property. Ultimately, we want to see all clients diversify their property portfolio by identifying areas we believe will have high growth for investors before the public get wind of it.  
If you're thinking of investing, check out Accrue's Australian Property Clock to explore the high rental yield and capital growth throughout Queensland and Victoria. Our clock is regularly updated with the latest data so you can rest assured you're making a well-informed decision on where you invest next.  
Ready to learn more about rental yields and smart property investment moves? Contact our property mentors today. 
Disclaimer: This is general advice and has been prepared without taking into account your particular situation or needs. You should consider whether it is appropriate for you before acting on it.