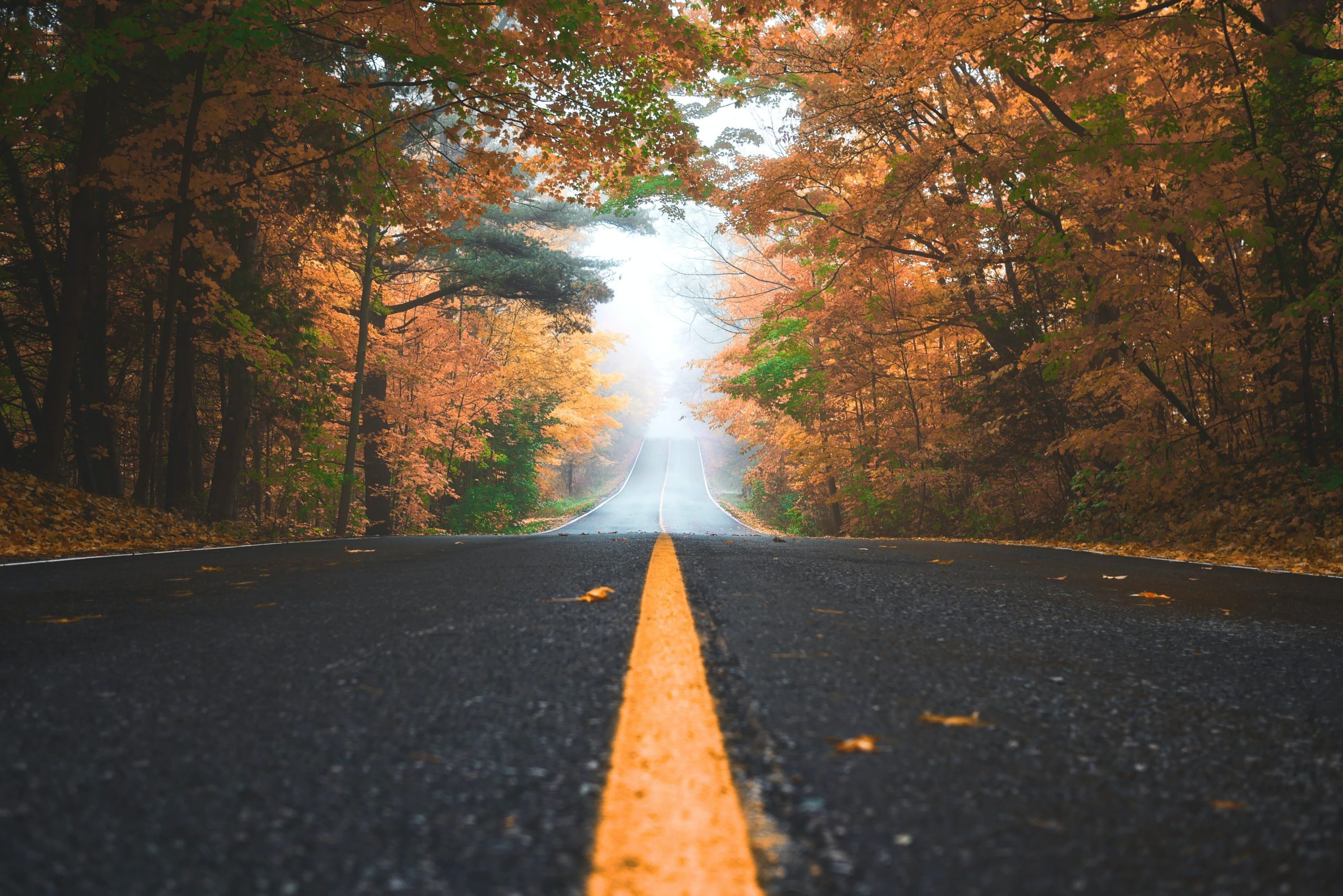 Essential elements for your property journey
Successful property investment is a long-term path which involves many crucial decisions.
The current real estate boom is seeing would-be buyers of all kinds emerging to spend big on property across Australia.
Investment loan activity is surging after an extended lull, with the country's largest broker, AFG, reporting 24.9 per cent of mortgages went to investors in the June quarter.
That's up more than three per cent on the previous quarter and mirrors anecdotal reports from the industry about significant growth.
On the latest ABS data available, there are more than 2.2 million property investors in Australia right now, with 71 per cent of those holding one dwelling in their portfolio. What that means is, on average, 1.5 million people will have one shot to make the right financial decision when putting their money into bricks and mortar.
Of course, the most successful investment strategies are built on multi-property portfolios with diversified assets. But even in that instance, every single acquisition must be thoughtful and strategic.
Make a misstep, and you could wind up wasting an opportunity to grow your nest egg – or worse, realise a financial loss.
But buy right and you'll discover real estate offers the opportunity for you to secure your future dreams.
Investing in real estate can be overwhelming and there's a lot at stake, but with a clear strategy and an expert team, you can remove many of the daunting hurdles in your path.
Here are some of the key elements we see time and again that should be applied when building a portfolio to achieve your aspirations.
Assess your situation
A sound property investment strategy allows you to clearly map where you want to be and how to get there, helping to ensure your success.
First things first, it's critical to take stock of where you are right now.
Your money
What's your financial position? That is, how much do you have coming in and how much goes out each month?
Is the difference substantial enough to service a property investment, or is it a little too close for comfort?
Consider if there are spending cutbacks you can make to increase the amount left over to either make your post-purchase position more comfortable, or to fund a larger investment.
Your life
Think about whether your circumstances are likely to change in the short- and medium-term, be it by a change of job or starting a family. It's always good to set out your near-future plan, so you can make moves mitigate risks or take advantage of opportunities.
So, what stage of the investment journey are you currently in? Does this impact the level of risk you're willing to take on? For example, a first-time investor might be more comfortable starting smaller than someone who has owned before.
Your future
What do you want to ultimate achieve from your investments? Map out those long-term goals and consider the way property assets can deliver them.
For many, it's the opportunity to have a retirement that isn't plagued by financial stress and uncertainty. For others, it could be the dream of retiring early and being able to really, truly enjoy life sooner than everyone else.
At Accrue, we help our members to formulate the clearest possible picture of their circumstances so they can define their goals and devise a path.
Define your strategy
Now that you've spent time building the skeleton of your strategy, it's time to get down to some serious business.
At Accrue, we don't tell our members what to buy. We listen to them, look at their situation, help define their goals and then present a range of options that suit their needs.
A strategy we find works well for many investors is a focus on long-term growth, solid yield and immediate benefit.
A way to fast-track this is by focusing on brand new properties and the wealth of pluses they offer, from their low maintenance, their high tax advantages and lower risk.
With a brand-new home, there are far, far fewer broken doors, dead hot water systems, leaking roofs, blown air conditioners and dud ovens.
It's also a more straightforward way of getting to your growth goals.
Relying on a costly renovation or a complex development project to unlock capital gains is a level of risk that many don't have the appetite for. Even in a boom climate like this, there are countless potential pitfalls.
Understanding rental income is essential too. The yield component of the strategy focusses on a rental return that's not too negative, nor so positive that capital growth potential is compromised.
A solid yield of three to five per cent won't put stacks of cash in your pocket right now, nor will it burn a hole in it. This signals a good long-term renter base is on hand to help minimise your outgoings without being a tax liability.
Another consideration is the immediate benefit.
The ABS data tells us that about 60 per cent of Australian investors have negatively geared properties, while the remainder have assets that produce positive cash flow.
Taking advantage of immediate taxation benefits suits many investors by boosting boost cash flow and reducing financial stress.
So, your rental income minus your expenses (including loan interest) is a net loss amount that helps minimise your overall payable tax each year. In many instances, it shows up as a boost in your tax return cheque.
Here's where a brand-new property adds additional icing to the cake, due to the greater number of depreciable inclusions as compared to an older house or unit. This long-term spreadable deduction can be incredibly lucrative with a new build.
At Accrue, we help our members to devise a strategy that best suits their needs, wants and long-term goals. We work within their parameters to map a plan and find the best properties to suit.
Selecting a location
Deciding what type of property to buy is only part of the process – figuring out where to buy is the key. After all, 'Location! Location! Location!' is the key rule to successful property investment.
There are a number of considerations to determine if you're looking in a spot that offers good immediate demand from tenants and exceptional long-term capital growth prospects.
Some of the metrics we rely on are:
What are rental vacancy rates like now? Where have they come from? What trajectory do they look to be taking? A rate that trends too high could be a sign of an oversupply.
What are building approvals like? Is there a lot of activity that could see the number of available dwellings balloon? It's best to look at least 12 to 18-months in the future.
What are the demographics? Is it mostly renters or a healthy mix of tenants and owner-occupiers? Typically, the higher percentage of owner-occupiers, the better the yield and capital growth prospects.
What's happening at the local council? Knowing about their approach to development gives you an insight into future growth. Are there rezoning proposals on the table? What's the long-term vision for the area?
What infrastructure projects are in the pipeline? Big things happening on the ground – and indeed below or above it – are a positive sign for the future.
This is just a brief snapshot of the criteria we apply to every single suburb we consider investing in.
At Accrue, we work hard to ensure our members have access to opportunities in the best areas for long-term growth.
Build your team
Like any good machine, your property investment will contain a lot of moving parts that need to be optimised.
And there are many, many experts you could draw on to assist in guiding you on your investment journey.
There's a finance broker to help navigate the often-complex world of mortgage lending, from finding you a good loan deal through to getting your application ship-shape and seeing it through to settlement.
There are local real estate agents, who in this current boom climate don't have to spend a great deal of time finessing their curb-side manner with buyers. They're busy, stretched and drowning in offers. It's not a particularly enjoyable time to be on the ground as a buyer.
Or, if you're building brand new, you've got a develop or project manager to deal with also.
You've got your conveyancer to help with settlement and a property manager to take care of the leasing, tenant selection and long-term assessment.
Finding a qualified, experienced, and reliable person to do each of those tasks is quite a project to take on. Then managing these individuals can be tedious – almost like a full-time job in itself.
At Accrue we help members navigate this often tricky landscape. Our experience and extensive networks provide access to a wide range of trusted professionals who can assist members throughout their journey. 
Monitor your property portfolio
Property investment should be a long-term game, but that doesn't mean it should be set and forget.
A successful investor will constantly have an eye on their portfolio to make sure it's performing at or above expectation and doesn't require urgent attention.
This includes checking on the finances, from an asset value, cost and equity perspective. It's also about making sure your lending commitments are working for you and not just the bank. Regular reassessment of your loan arrangement is a must to ensure you're optimising your borrowing.
There are those physical elements too, in terms of the ongoing maintenance and care of your assets. Not only is it important to ensure your properties are in good order to maintain value, but also to maximise your rent and minimise vacancies. In short, keeping good tenants happy pays dividends.
And, of course, portfolio management is about conducting a regular health check on your strategy to see if it's still the right approach for your goals.
It's not just buying a bad investment that sees the vast majority of Australians never grow a real estate portfolio beyond one asset. Not paying close enough attention to your strategy is also a sure-fire way to miss out on valuable opportunities for growth.
Because there's no reason why you should be stuck at just one holding.
Accrue members on average have considerably more assets in their portfolios because they didn't go in blind at the start. They have a strategy that works for them, and they have an expert team that's constantly assessing the health of their holdings and their plan.
That way, the sky is truly the limit, and the focus can be on what you buy next to help accelerate your journey to the life you dream of.
Disclaimer: This is general advice and has been prepared without taking into account your particular situation or needs. You should consider whether it is appropriate for you before acting on it.